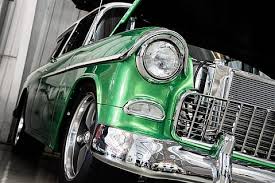 Congratulations, N-Motion Auto Transport!! 2011 marks the year that N-Motion Auto Transport teams up with the Muscle Cars at the Mansion for a night to remember. We are proud to announce that our involvement in this event will forever change the way that auto transportation is viewed. Being an Official Sponsor and Preferred Shipper for the first time, N-Motion will make their mark in the industry and truely change it for the better. 
The Muscle Cars event will be held at the iconic Playboy Mansion, with some 500 guests, from celebrities to professional athletes, car collectors to car enthusiasts. This event will have a little something for everyone. When dealing with such high end clientele, we make it our goal to facilitate their every demand. "The customer comes first," what a true statement. All too often, companies just want to make their clients feel all warm and fuzzy inside, AT THE BEGINNING, but N-Motion Auto Transport gives you the royal treatment throughout the entire transport process. Lets face it, without good customers, you cant have good business.
This event requires the transport of 30 cars, pure American muscle. These aren't your daily drivers,these bad boys deserve more respect than to get you to and from work. These are what make you feel alive and take your mind OFF of work. Only enclosed trailers are utilized to move these beauties to and from the event, because you wouldn't want to take any chances messing up the new paint job and/or scrape the new under carriage. Transport your muscle car with N-Motion and you will feel confident you made the right choice.