Reliant Park hosts the annual Houston Auto Show and this one is going to be special for it's their 30th Anniversary.  N-Motion Auto Transport is proud to announce that their increased enclosed transport fleet is ramping up for the event and ready for another successful run.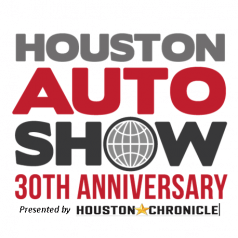 N-Motion Auto Transport specializes in enclosed auto transport solutions for vehicles needing extra care and protection from the elements on the long road ahead. Their enclosed car transport division is gearing up for the big 30th Anniversary of the Houston Auto Show located in Houston, Texas at Reliant Center. The show consists of the largest showcase of vehicles within its 3 decades of existence, while occupying some 700,000 square feet of display space.
From Mercedes to Maserati, the Houston Auto Show produced by the Houston Automobile Dealers Association, has brought a wide array of featured car brands to the great state of Texas. Consumers get a first-hand experience with the vehicles by getting to see, touch, and drive the auto industry's latest and greatest offerings.
N-Motion Auto Transport is always finding new ways in integrate themselves into the automotive marketplace and the Houston Auto Show is has a stronghold on the industry. As earlier stated in this article, 
enclosed transport
 is the best solution for cars needing special attention with being shipped from point A to B. Enclosed 
car shipping
 carriers utilize hard-side trailers with specialized lift gates for low ground clearance vehicles. The premier hard-side enclosure ensures the safety of the vehicle from airborne elements such as dust, dirt, rocks, and flying debris. There is no telling what the road ahead has in store and most people do not want to take the chance to find out. Lift gates are a must in this industry because ramps don't accommodate low body vehicles that have little ground clearance. Many newer vehicles have low profile wheels and tires, so customers will enjoy the safe entree into the hard-side enclosed trailer.
For more information of auto transport services to or from automobile events, call the professionals at N-Motion Auto Transport today!