Vehicles tend to increase in value when they exceed a normal human's lifespan – they become what we call a collector car.  The problem with newer cars is that the second you drive that thing off of the dealership lot it depreciates in value.  Bill Ford, Henry Ford's great-grandson, purchased this 1903 Ford Model A last October for a whopping $264,000.00 at an auction.  He is only the 6th owner of this vehicle (one of the 1st three ever built & the oldest surviving production car by Ford.) 
The first owner of this Model A was Herbert McNary.  He paid only $850.00 for the car over half a century ago and took extreme care of it, as you can see.  Herbert might have never seen it coming but his mediocre amount of money kept the Ford Motor Co. from falling over the edge of bankruptcy.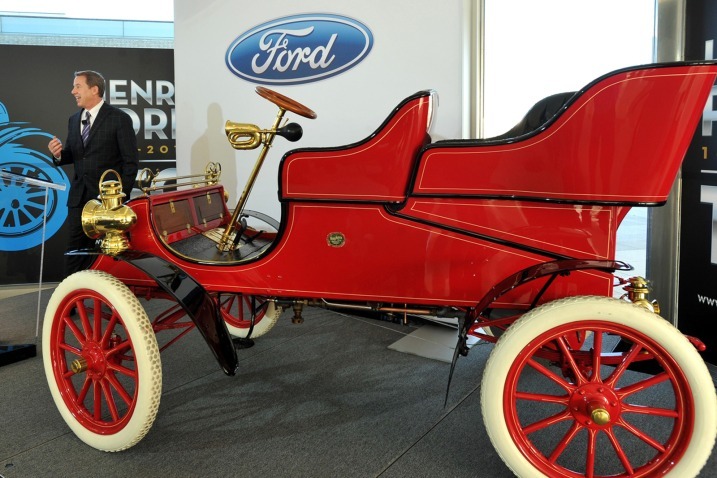 Back in 1903, the Ford Motor Co. had as little as $225.00 sitting in their bank account which was nowhere near what the impending payroll was.  McNary put down a deposit of $170.00 on the vehicle and another $300.00 deposit from the Indiana Motor Co. for another Model A.  The $850.00 was a full-price payment from a Dr. E Pfenning for his car.  This value totaling to $1320.00 is what kept Henry Ford's dream alive and before he knew it, 1700 Model A's we assembled in his Detroit Plant.
Mr. McNary's family sold the Model A to a collector for $400.00 and the new owner just couldn't wait to get it restored.  He then re-sold the car to a Swiss Ford dealer some years later.  The collectible sat in Germany's Ford of Europe's Cologne until 2001. 
Now, this is just one of the many types of vehicles that deserve only the best modes of transportation and it would most definitely go on an enclosed transport carrier.  The car shipping process would be as careful as if you were sending grandma off to the airport.