On the previous episode of Shipping Wars, that aired January 24, 2012, Marc lands the 1928 train caboose in order to haul. He has no idea what he is really getting into, but decided to steal the job away from Scott and Susie. There are many variables that go along with this shipment, some that could make or break the bank. Marc states that "if the shippers check doesn't clear, we are going to have a bonfire with this caboose." Whether joking or not, this is one of the issues that goes along with how things are done on USHIP and why it is better to go with a auto transport broker who can handle all of the logistics. 
Not only is the car transport broker able to get things done in a timelier manner, due to the larger network of trucks on the road, but the broker is also in control of payment to the driver.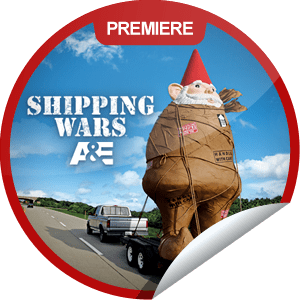 So, in such a case as the caboose, the job would have not even begun unless the check cleared. There would be no mix up in payment and everyone is happy in the end. Brokers are only in business because of hard working carriers that get the job done right. Good brokers, like N-Motion Auto Transport, handle things properly the first time so that there are no mix-ups in the end.
Roy wins the privilege to move a 1955 Thunderbird from FL to NY. The bid started at $2500.00 and the final bid closed at $1500.00. This is only 1100 miles and would only have cost a customer $1095.00, if they had used a car shipping company like N-Motion Auto Transport. The customer could then just sit back and relax while they waited for their vehicle to arrive, while not having to be calling the car carrier every so often to find out the location of their vehicle.