We service thousands of "Snowbirds" who ship their vehicles to and from such states as New York, New Jersey and Connecticut to Florida, Arizona, Texas and California in the winter and spring months.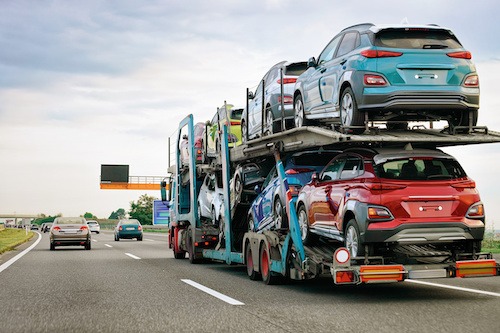 We offer Express Door-to-Door Service to and from Florida. We will transport your vehicle to anywhere in the USA or Canada you want to go, and your vehicle never hits the road. This is especially helpful for RV drivers who tow their car. Our snowbird services eliminate the extra stress this causes, and your vehicle will arrive safe and sound when you need it.
We also provide service for snowbirds that prefer the deserts of Arizona and California. We provide reliable auto transport and door-to-door delivery, so you don't have to deal with getting your vehicle to a terminal or worry about picking it up at one. If you are part of a club of snowbirds traveling to the same area, we will provide a discount if your group can fill a truck.
Our customers can depend on us for reliable auto transport services. Seasonal customers (snowbirds) have been one of our most loyal customers. N-Motion Auto Transport understands that your needs, styles and priorities differ slightly than other 
auto transport
 customers.
When it is time to make your seasonal move, snowbirds can count on N-Motion Auto Transport. We'll be ready. Call 1-855-407-4160 for a 
FREE Auto Transport Quote
.
The term Snowbird is used to describe Canadians and people from the Pacific Northwest, Northeast or Midwestern United States who spend a large portion of winter in warmer locales such as Arizona, Florida, or elsewhere along the Sunbelt region of the southern United States, areas of the Caribbean, and even as far away as Australia and New Zealand.